Posted By Kerri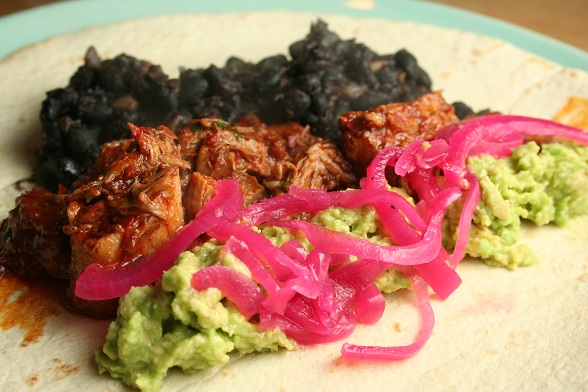 Of course, there were leftovers. Unless you're catering for a reasonable number of people then even a half shoulder of pork will be too big for two. We simply reheated the pork, added some oven-cooked black beans, some more of those pickled red onions and piled it all onto a wrap. I preferred this to yesterday's dinner but that was inevitable given my fondness for beans.
We still barely made a dent in the pork so the rest went into the freezer. We've frozen and reheated this successfully in the past so it's definitely worth cooking a larger piece of meat than you need, as long as you like leftovers that is.
No Comments! Be The First!
Leave a Reply
You must be logged in to post a comment.