Posted By Kerri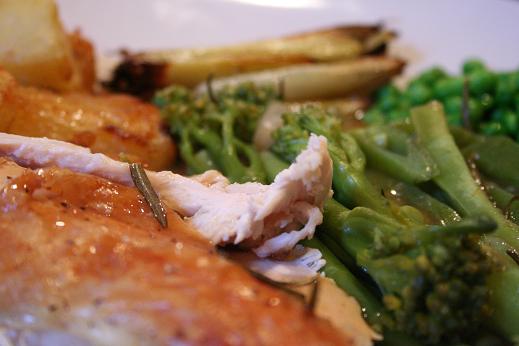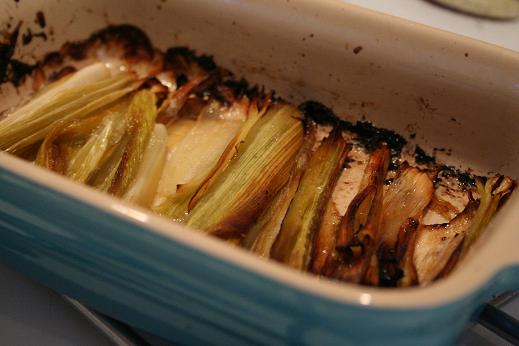 We're just back from a long weekend in Bulgaria, so what was the first thing we decided to eat? Roast chicken of course, it's tradition now 🙂
We ate some interesting food in Bulgaria, mostly grilled meats and chunky salads. We'll post some pictures when I can find the camera lead.
The roast chicken was exactly what we needed, quick, easy and tasty. We served it with some rosemary roasted potatoes and some lemony leeks.
The only difficult thing about roast chicken is that we eat it so often that it's difficult to make it look interesting, this was my best effort after three hours on a plane.
G
No Comments! Be The First!
Leave a Reply
You must be logged in to post a comment.