Posted By Kerri
For Chinese new year, we decided to cook Vietnamese and Laotian food. Makes perfect sense, doesn't it?
I realised that we had our ingredients laid out a little like the "store cupboard" photograph that seems standard fodder for the introduction section of many cookbooks, so I took a picture: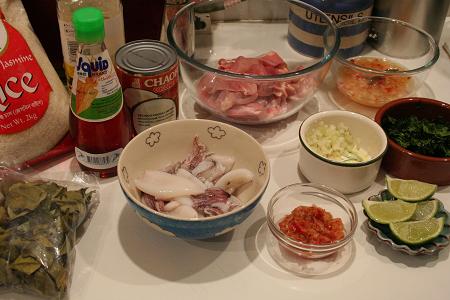 First course was squid served with chilli-garlic dipping sauce. The squid was boiled so wasn't that interesting on its own, but it went well with the dipping sauce. It was a success but not a must-cook-again-really-soon sort of success. This was the Vietnamese recipe.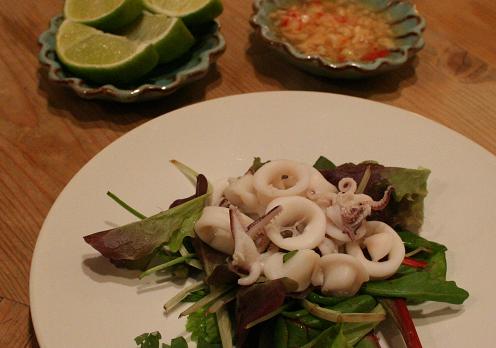 Next up was a chicken and potato curry. With the addition of some salt, this was really tasty and Kerri had to stop me stuffing myself and making myself ill. This was the Laotian dish.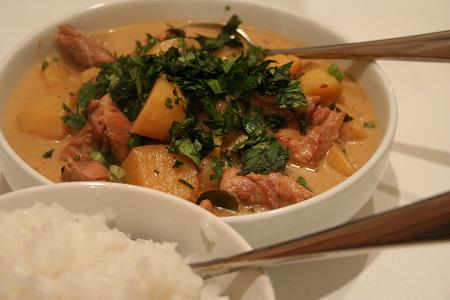 Lastly, pocky and mochi and a (non-edible) Chinese lantern…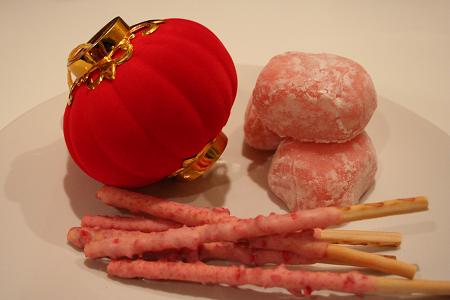 No Comments! Be The First!
Leave a Reply
You must be logged in to post a comment.