Posted By Kerri
This Easter weekend saw the temperature in London reach 20 degrees. To celebrate, Stephen and I barbecued. To start with, we had prawns marinated in garlic, chilli, oil and lime juice: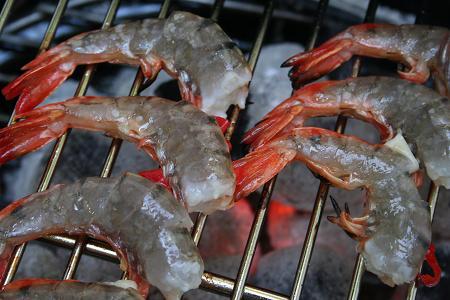 We followed this with garlic and rosemary lamb chops, corn on the cob, roasted butternut with spinach and feta and salad: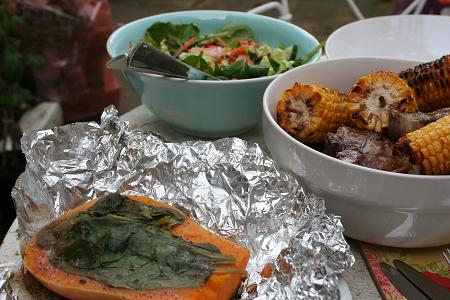 It was all really good, hopefully the warm weather will continue.
G