Posted By Kerri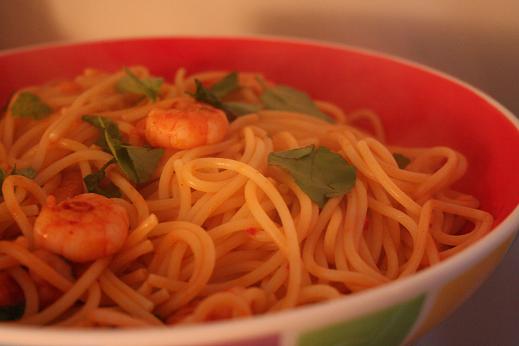 On Wednesday night, Stephen was out so I decided to make myself a quick dinner of chilli prawns and spaghetti.  We've made it a few times before and it's always been a success.  Tonight, I added too much chilli.  So much that I couldn't eat it.  I liked the picture though so thought I would post it anyway.
G
No Comments! Be The First!
Leave a Reply
You must be logged in to post a comment.