Posted By Kerri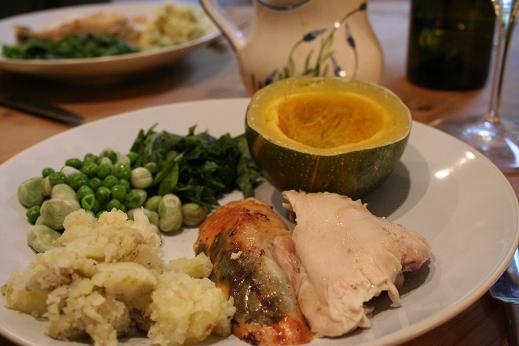 We've eaten lots of great food over the last few days but a lot of it was very rich, and we were slightly greedy too. We decided on a simple roast chicken for dinner this evening, with crushed Jersey Royals rather than roast potatoes.
Stephen stuffed the chicken with a selection of herbs from the garden (sage, rosemary and thyme), lemon and onion and roasted in the oven. We served it with some spring greens (shouldn't they be called summer greens now?), peas, broad beans and a gem squash for Stephen. There was also some excellent Stephen's Gravy. It was delicous and, for the first time in ages, we didn't over-eat.
No Comments! Be The First!
Leave a Reply
You must be logged in to post a comment.