Posted By Kerri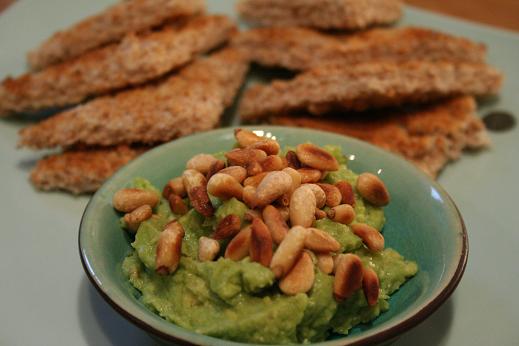 We've been eating lots of avocado lately. I've always liked it but at the moment I really like it. Not that I get obsessed about food stuffs and eat them until I can't face eating them anymore or anything… 😉
Tonight, Stephen made a pre-dinner dip of mashed avocado with salt and pepper sprinkled with toasted pine nuts. We served it with brown toast. It was good, but not as good as the unwanted toast crusts I dipped into the Marmite jar when he wasn't looking 🙂
When we were finished with our starter (starters, on a Tuesday? Oh the extravagance!) we moved on to dealing with our fish.
We used up the leftover tapenade we made last week to stuff and smear the fish which was roasted on some cherry tomatoes, lemon and bay. The fish (sea bream) was wrapped up in foil to poach in the oven with some white wine. We served it with the usual vegetable selection of crushed new potatoes, green beans and brocolli. The tomatoes were a little sour so I quickly finished them in the oven in some harissa.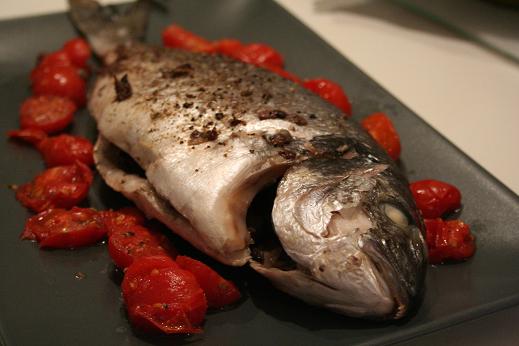 All good, but sadly not quite enough of it. I have a feeling I might be running back to the Marmite jar before the night is out.
No Comments! Be The First!
Leave a Reply
You must be logged in to post a comment.