Posted By Stephen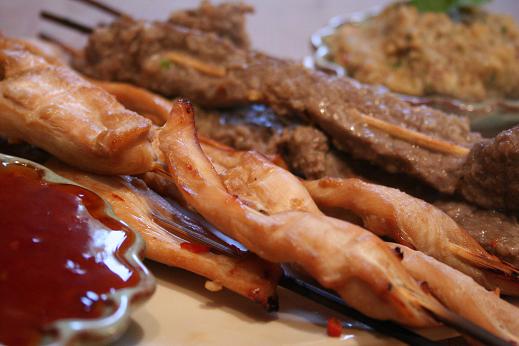 A few days ago, we planned to have Thai lemongrass beef skewers tonight and hadn't planned much else. Today we decided to have chicken satay as well, to follow the skewer theme. We managed to plan all of this without so much as a thought to anything non-meat related and this lack of thought continued until it was cooked and served.
So we had lemongrass beef skewers and chicken satay with peanut sauce (made in our new Magimix). Both the chicken and the beef were really good; they were under the grill and I reluctantly took them out before they were nicely browned for a photograph but I knew they would be more tender that way. The peanut sauce was good too and we have some left over – we'll probably be putting it on random things for the rest of the weekend.
No Comments! Be The First!
Leave a Reply
You must be logged in to post a comment.