Posted By Stephen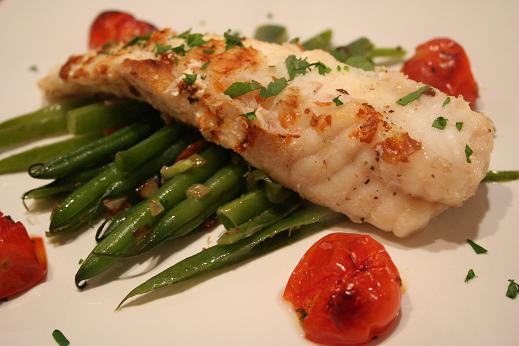 We bought two rather large monkfish tail fillets from our fishmonger today. Our attempt at griddling them wasn't too successful, so we have decided to buy a new griddle pan; it must be the pan rather than us! That said though, they were really good. Meaty fish with a distinctive flavour. The brown bits were good too; like fish crisps.
With it we had two types of beans (English "french" beans and runner beans) sauteed with shallots and garlic and also some roasted tomatoes. Last week's attempt at doing something fishy didn't work very well, but this week all the flavours worked together really well. One of our favourites so far.
No Comments! Be The First!
Leave a Reply
You must be logged in to post a comment.