Posted By Kerri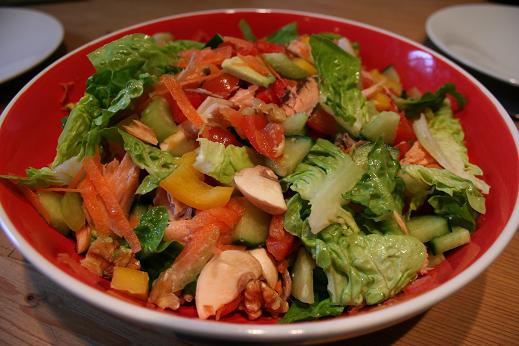 Not all that exciting but very necessary after our week of potatoes and creamy sauces! This was dinner on Friday night and lunch on Saturday; usual salad with some hot smoked salmon. The salmon is very strongly flavoured but works well with the salad.
No Comments! Be The First!
Leave a Reply
You must be logged in to post a comment.