Posted By Kerri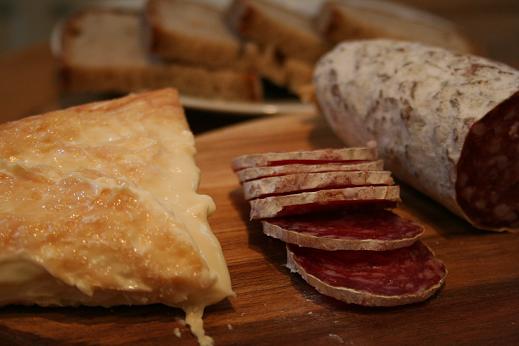 Last night, we'd planned to go food shopping and pick up something for dinner while we were there. There seemed to be an awful lot of traffic though so we decided to postpone our trip, we couldn't however postpone our hunger so opted to pick up some snacks from the deli instead. We chose Epoisses, salami, olives and Poulain bread, all of which was lovely and meant that when we finally went shopping we weren't tempted to buy up the whole shop.
No Comments! Be The First!
Leave a Reply
You must be logged in to post a comment.