Posted By Kerri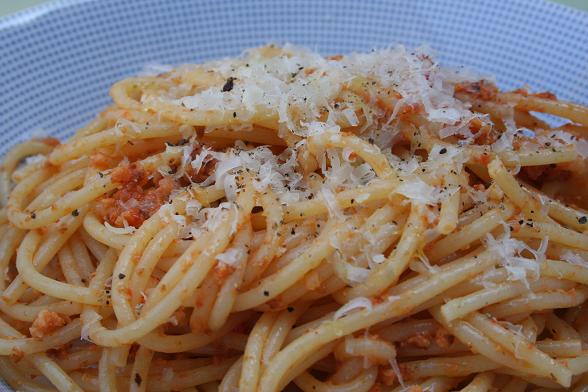 As Stephen mentioned yesterday, I made rather a lot of romesco sauce to go with our swordfish and thought it would make a good lunch with some spaghetti. The flavours worked very well but the actual 'sauce' was too dry really. It's given me an idea for a fresh sauce made with similar flavours though so not all was lost.
No Comments! Be The First!
Leave a Reply
You must be logged in to post a comment.