Posted By Kerri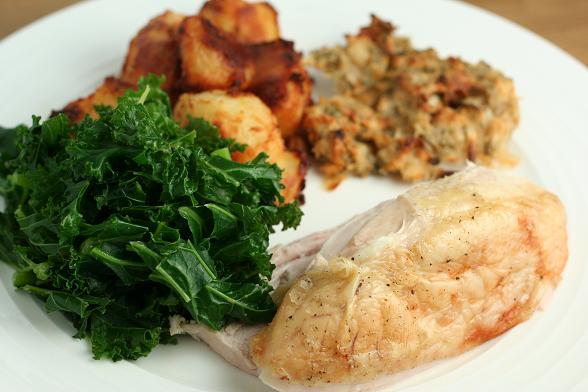 After a busy weekend of travelling around the country for weddings and cricket matches, we needed something quick and easy.  Our standby is always roast chicken so, after a desperate hunt for a chicken late on Sunday afternoon, that's what we had.  Nothing of particular interest to report other than, after several failed attempts, our King Edward potatoes were perfectly crunchy on the outside and fluffy on the inside.
No Comments! Be The First!
Leave a Reply
You must be logged in to post a comment.