Posted By Kerri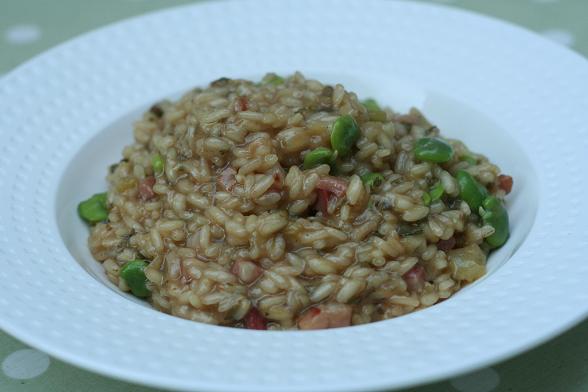 As I think we've mentioned before, our sage plant is going crazy so we've been trying to think of ways to use it up.  That, coupled with a risotto craving led us to this evening's meal.  We had some really good stock in the freezer that was made with two chicken carcasses which leant a really deep, earthy flavour to the dish.  The broad beans lifted things slightly but they were a little lost really.
No real recipe, we just fried off the onions, celery, garlic and pancetta before adding the rice and cooking for a few minutes.  Deglaze with some vermouth, add the sage and then keep ladling in the chicken stock until the rice is cooked through.
No Comments! Be The First!
Leave a Reply
You must be logged in to post a comment.