Posted By Kerri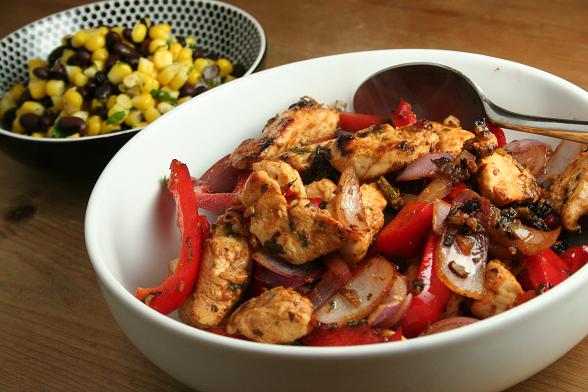 I thought we were going out this evening but I got my dates muddled up, luckily I realised in time and defrosted some chicken breasts without much thought on what to do with them. Chicken breasts are something we've got used to having in the freezer but we don't eat them much now and couldn't really think of anything inspiring to do with them.
In the end, we decided on chicken fajitas and, just to make it a little more interesting, a salsa that had been recommended by a friend. Both were really good, we used our normal recipe for the fajitas and the Good Food recipe for the salsa.
No Comments! Be The First!
Leave a Reply
You must be logged in to post a comment.