Posted By Kerri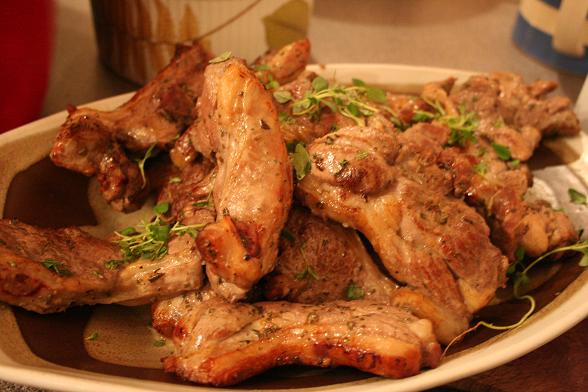 Continuing the Cumbrian theme, tonight's dinner was local lamb cutlets, once again from Harrisons butcher. We briefly considered sauteed potatoes as an accompaniment but the practicalities of chopping enough onion and potato for 16 people soon became evident and we ended up with some very good roast potatoes instead.
The chops were marinated in garlic and rosemary before being rendered on the hob to release some fat. The fat was used to flavour the potatoes and the whole dish was served with a red-wine gravy.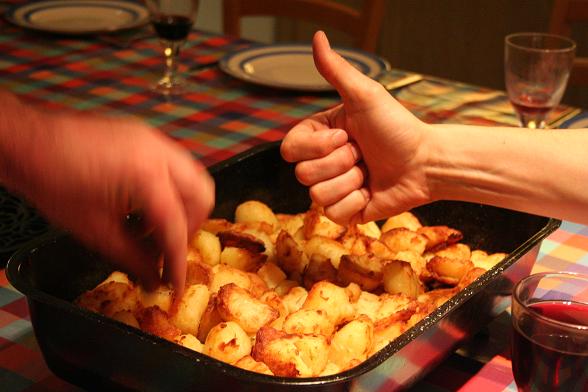 No Comments! Be The First!
Leave a Reply
You must be logged in to post a comment.