Posted By Kerri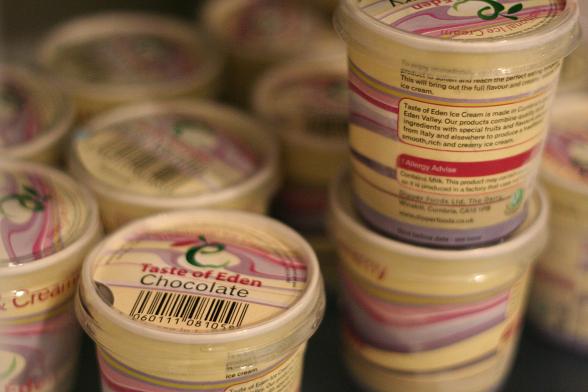 In the weeks leading up to our week in the Lake District, various important meetings and conversations took place where we discussed the finer points of the trip. Who was driving who? Who was taking their barbecue along? Who would be in charge of finances? Most importantly though was the Ice-Cream Council, a prestigious group and one which I was lucky enough to be a part of.
I have to admit that, despite my early enthusiasm, I was somewhat lacking in my research and it wasn't until another member of the group mentioned that they had spotted a potential contender for 'Cumbrian Ice Cream of the Year, 2009' at the local pub that I realised how badly I had let my team down. Luckily for me, and my housemates, the very next evening we paid a visit to the White Lion where they kindly arranged a carry-out for us. As soon as we got home, we sampled a small selection and knew our work was done. We had to wait until the next evening for the group verdict though but we need not have worried, they were all good but the Cinder Toffee was the favourite.
No Comments! Be The First!
Leave a Reply
You must be logged in to post a comment.