Posted By Kerri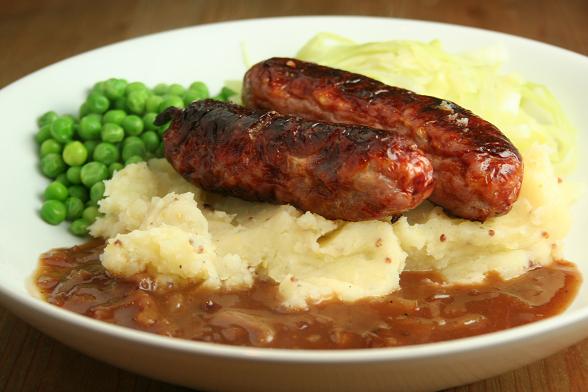 There wasn't much discussion over what to eat for dinner tonight: for us, bonfire night = sausages and mashed potatoes. We did consider cooking the Cumberland sausage we brought back from our recent trip but that really needs to be cooked in the oven and ours is currently broken. So, ordinary pork sausages cooked under the grill with some mustard mashed potatoes and onion gravy. Peas are mandatory, cabbage optional but good for soaking up gravy.
No Comments! Be The First!
Leave a Reply
You must be logged in to post a comment.