Posted By Kerri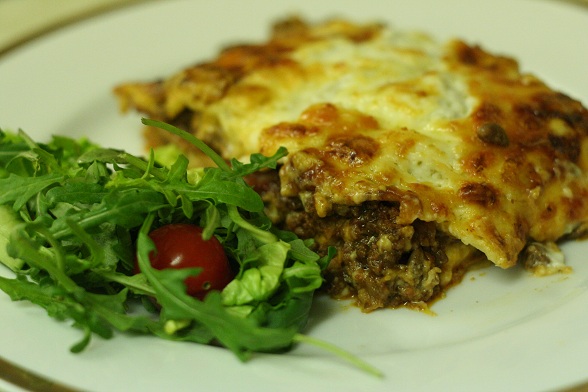 We celebrated Mother's Day on Saturday night and my mum requested lasagne for dinner. I actually made up the ragu (roughly according to this recipe) on Friday with the intention of taking it back to Kent with us on Saturday. Only we got halfway there and realised we'd left it behind. A short dash back to our flat and with the precious Tupperware safely on board, all that was left when we arrived was the assembly. And the salad preperation, that definitely included more than half a cherry tomato per person!
No Comments! Be The First!
Leave a Reply
You must be logged in to post a comment.