Posted By Kerri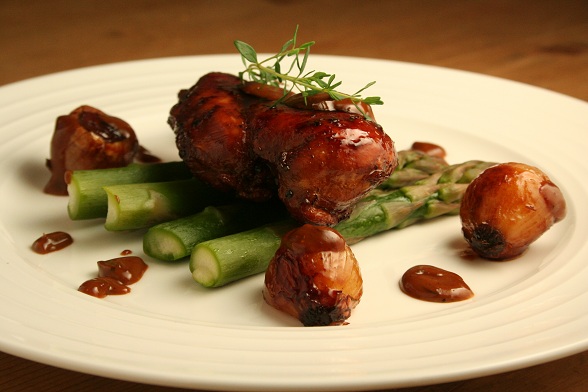 After Wednesday night's fail, Stephen offered to cook chicken with tarragon sauce on Friday night. Except he couldn't find tarragon so yet another attempt to try the aniseedy herb was thwarted. He did still cook dinner and used the same Delia recipe he was intending to use but substituted the tarragon for thyme. It worked well and the sauce had a really deep, rich flavour.
We both agreed that although we enjoyed the flavour of the sauce, it was perhaps slightly over-reduced. Next time we'll watch the reduction a little more closely. And perhaps we'll even use tarragon.
No Comments! Be The First!
Leave a Reply
You must be logged in to post a comment.