Posted By Kerri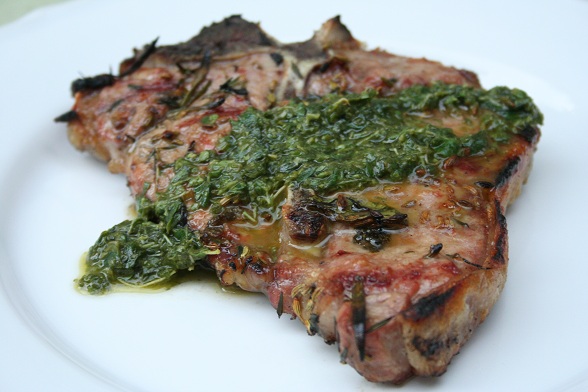 We haven't done nearly enough barbecuing this year so, as we had a little more time than normal tonight, Stephen rolled out the Weber and got busy with some veal chops.
While we were away our herbs flourished and we're now more than a little over-run with tasty, green stuff. This Valentine Warner recipe was ideal for our predicament and also used rose veal which we both like but don't eat nearly enough of. Stephen was able to find some locally and get it marinading for a decent amount of time which, combined with the herby-dressing, led to some really tasty meat. It was cheap too, around £7 for two large chops which, had they been beef would have probably been twice that.
No Comments! Be The First!
Leave a Reply
You must be logged in to post a comment.