Posted By Kerri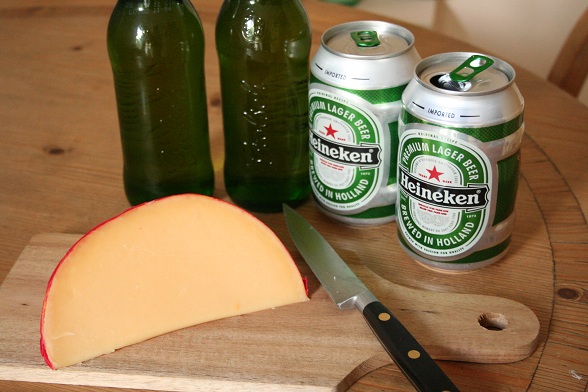 And our final post. After England's dismal performance and our holiday to Sweden, we weren't sure whether we would get round to posting a final country. We had however set out to cook the food of roughly half the countries and, this final post makes for 16 which is exactly half.
While I was keen on the evenness of cooking a Dutch dish today, time just didn't allow for it. Instead, Stephen improvised (or cheated) with some beer and cheese. Which was useful actually since we were out of both beer and cheese.
I also bought some Spanish cava to drink while watching the game. While I'm a big fan of Grolsch (less so Heineken and edam cheese), I'm looking forward to the wine more than the beer.
So, no real expoloration of the country's cuisine today but a reasonable way to round off the series.
No Comments! Be The First!
Leave a Reply
You must be logged in to post a comment.