Posted By Kerri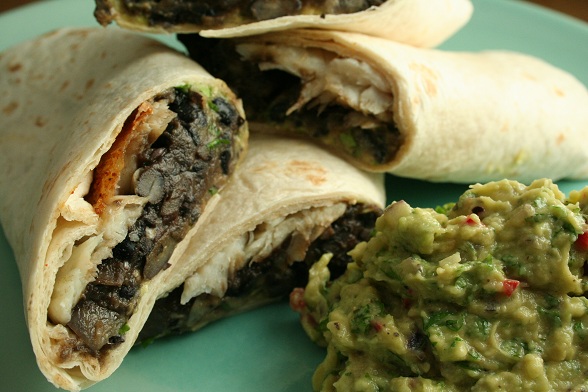 I always knew it was going to be challenging to get this to look attractive, I didn't think the picture would come out quite as badly as this though. It's a truth universally acknowledged by all food bloggers (well, Stephen and I at least) that the quality of the picture often bears little relation to the quality of the dish itself and this definitely proves the point since these were really very good.
We used our usual refried bean recipe and added some baked fish, much like we did here. The beans caught slightly while they were cooking but rather than ruin the flavour, the smokiness seemed to improve things. I wouldn't recommend intentional burning but you could attempt to replicate that flavour with something smoky like paprika.
No Comments! Be The First!
Leave a Reply
You must be logged in to post a comment.