Posted By Kerri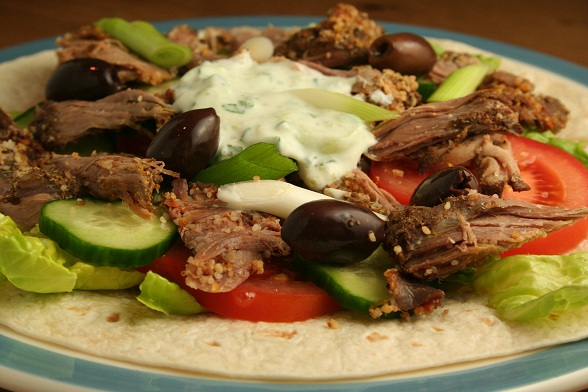 The best thing about cooking a half shoulder of lamb for just two people? The leftovers.
You don't need a recipe for this: just heat up a wrap, add some hummus or tzatziki (or both), some salad and the lamb, roll it up and eat.
No Comments! Be The First!
Leave a Reply
You must be logged in to post a comment.