Posted By Kerri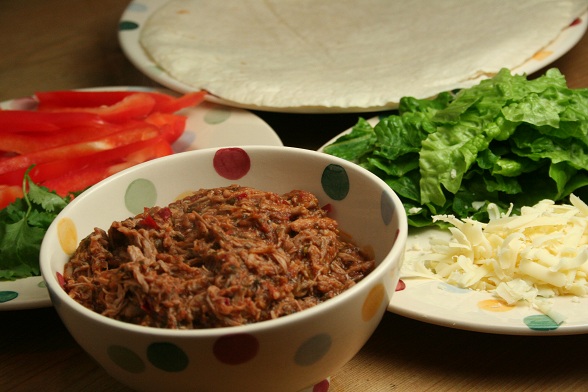 We only cooked a quarter shoulder yesterday and even though we ate plenty, we were still left with enough pork to serve another four people. A pretty good position to be in, in my opinion. I love leftovers and try as often as I can to make sure we have some, if they don't get used for lunches the next day then they're useful for dinner.
The addition of Stephen's Special Sauce to the leftover pork turned a good thing into something brilliant. The flavour of the sauce managed to permeate the already-cooked pork really well which is not always an easy thing to achieve. Heaped onto to warmed wraps and loaded with lettuce, peppers, spring onions and cheese made for a speedy and satisfying dinner.
No Comments! Be The First!
Leave a Reply
You must be logged in to post a comment.