Posted By Kerri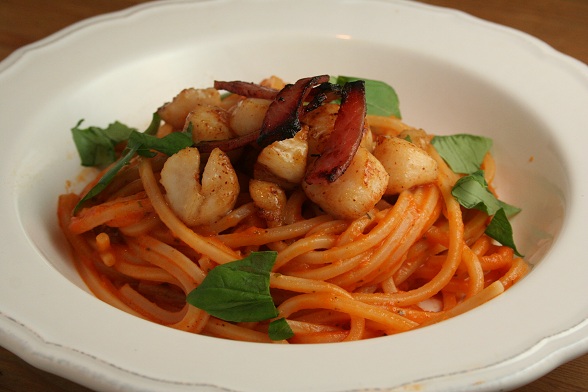 Stephen cooked this last night and I'm sure he won't mind me saying that it didn't turn out quite as planned. He had intended to use prawns but couldn't find any and used scallops instead. The delicate flavour of the scallops didn't really stand up to the tomato sauce and they became a bit lost, which we should have realised really. It would have worked well with prawns though so perhaps we'll give this another go next week.
While this was far from a disaster, one thing we did learn was that blitzing the tomatoes before cooking them results in a really creamy sauce. Possibly too creamy when paired with fish but brilliant with the bacon. In a different dish, the addition of some cheese with that sauce and that bacon would have been great.
No Comments! Be The First!
Leave a Reply
You must be logged in to post a comment.