Posted By Kerri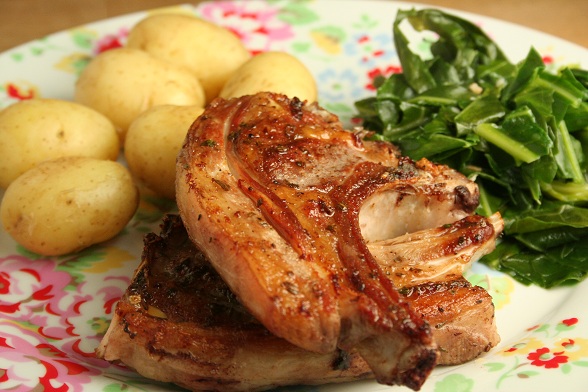 This was supposed to be a celebratory meal, cooked by me, to celebrate Stephen completing the latest module of his wine exams. I chose lamb chops because they're one of his favourites and I was planning to make sautéed potatoes too but I got stuck at work and Stephen ended up both shopping for and cooking his own celebratory dinner.
There isn't too much interesting about this since we eat it a lot but the garlicky greens are our new favourite vegetable and something we've been eating a lot lately. In fact, we (well, Stephen) cooked up a whole load of these tonight to use through the week. They're good but they don't require a recipe as such, just slice up some greens and rinse them. Soften some garlic in a little butter, add the greens, stir and then put a lid on the pan. Cook for about five minutes on a medium heat and then serve. Chilli works well with the garlic too, depending on what else you're eating.
No Comments! Be The First!
Leave a Reply
You must be logged in to post a comment.