Posted By Kerri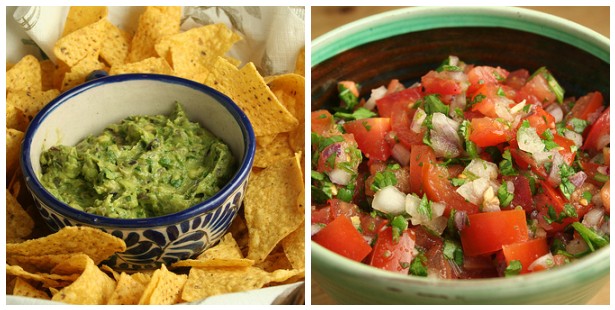 We had some friends over for dinner on Saturday night and, after exploring pretty much every cuisine we could think of, we settled on Mexican food. The reason it took us so long to decide is that we wanted to cook Maddhur Jaffrey's chicken but in a different style. We both thought it would work brilliantly with a Thai twist but our local Thai supermarket is closed and we knew we would struggle to get all the relevant ingredients. So, we went Mexican instead since we had everything we needed.
The original Indian recipe uses yoghurt in the first part of the marinating process but we reasoned that lime juice would do a similar job. With hindsight, I think we should have used yoghurt as the flavours didn't penetrate the chicken quite as well as they did last time. Aside from that, it all worked out pretty well. The chicken didn't seem quite as moist as it did last time but it wasn't too noticeable, some extra marinating juices would have been useful here though.
We also decided to try our luck with a pork fillet which didn't work so well. Pork shoulder would be very good though due to all that extra fat.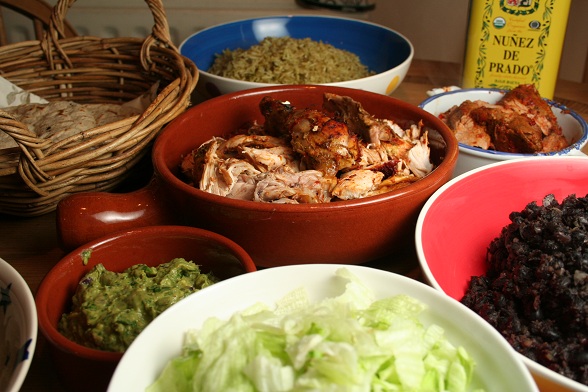 Beans, green rice, tortillas and guacamole completed the meal.
(I'll post the chicken recipe tomorrow, Stephen did most of the work and I'm not sure what went into the marinade).
No Comments! Be The First!
Leave a Reply
You must be logged in to post a comment.