Posted By Stephen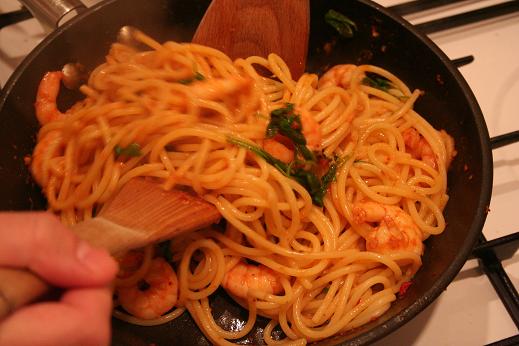 We both popped out after work for some social business today, so when we got home we needed something quick and easy for dinner. Kerri bought some prawns on the way home, so we made spaghetti with prawns and rocket. Much like this. Quick and easy and tasty.
No Comments! Be The First!
Leave a Reply
You must be logged in to post a comment.