Posted By Stephen
Today I had two missions: 1) eat pasta 2) eat spinach. With a clever tactical manoevre, I achieved them both in one easy meal. Farfalle with bacon (lardons really), onion, garlic, pine nuts and spinach.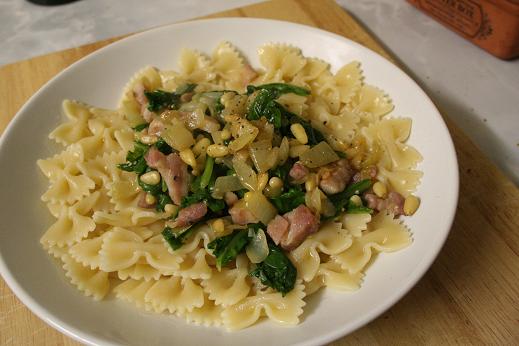 No Comments! Be The First!
Leave a Reply
You must be logged in to post a comment.