Posted By Stephen
For an evening of healthy eating, we decided on baked salmon fillets, a small serving of couscous and green salad. The mushrooms were looking a little past their best, so instead of having them in the salad, Kerri decided we should cook them and have them on toast as a starter. It was an excellent idea: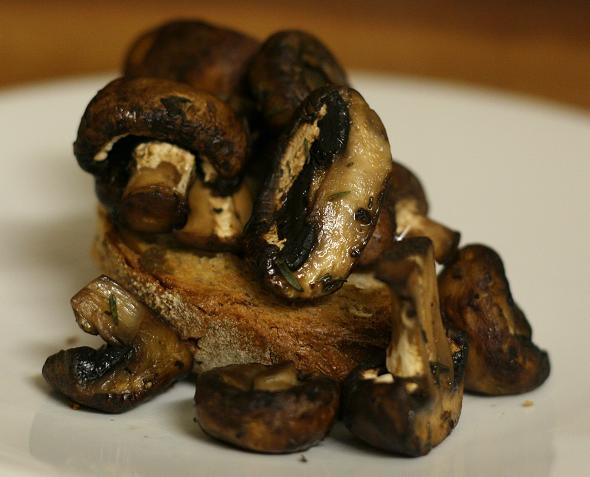 This was then followed by the salmon (topped with a little red pesto) and couscous. We also had some hastily-roasted green pepper slices because we were being very conscientious in terms of using up all the vegetables in the fridge before the arrival of this week's vegetable box tomorrow: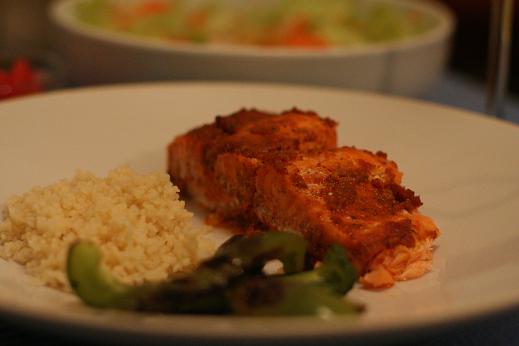 No Comments! Be The First!
Leave a Reply
You must be logged in to post a comment.