Posted By Stephen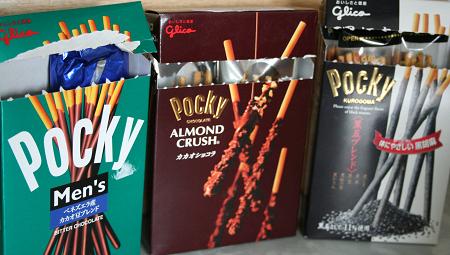 Last night we went to dinner in Chinatown and dined on various Shanghai specialties at eCapital. No alcohol-affected trip to Chinatown is complete without a post-dinner pocky trip. We visited two super-happy-fun pocky stockists and chose a selection of their finest offerings. From left to right in the picture: Men's pocky, almond crush pocky and black sesame pocky.
No Comments! Be The First!
Leave a Reply
You must be logged in to post a comment.