Posted By Stephen
This wasn't particularly successful.  On its own, the tomato sauce was good.  On its own, the fish was good.  But put together, the tomato sauce overpowered the fish and the fish diluted the tomato sauce so nobody won.  The pasta was good, but hard to pick up.  Not sure what this sort of pasta is called because we threw away the packet – it's like thin tagliatelle.
If there was a next time, we would use a fish with a stronger flavour and maybe add olives or capers to the sauce too.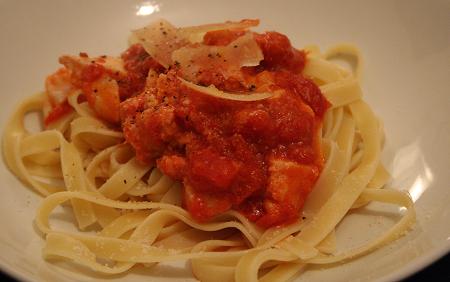 No Comments! Be The First!
Leave a Reply
You must be logged in to post a comment.