Posted By Stephen
We cooked this as a wintery comfort-food dish and it worked out well. We cooked it in advance and ate it this evening after getting home from a rainy shopping, tube and bus experience. It was just the ticket.
While cooking it I thought that there was too much tomato in it, it has gone a little too sweet, but the flavours combined better afterwards.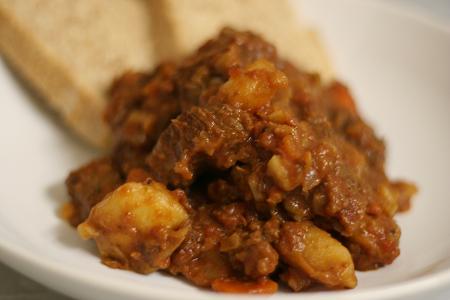 No Comments! Be The First!
Leave a Reply
You must be logged in to post a comment.