Posted By Stephen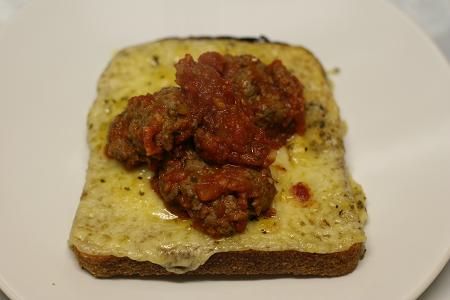 We both had relatively large lunches today, so decided to settle for cheese on toast for dinner. We also had some meatballs left over from last night, so decided to use those up. I piled my meatballs on top of my cheese on toast to create a sort of impromptu meatball pizza. Kerri was less juvenile and had her meatballs on the plate next to her cheese on toast.
No Comments! Be The First!
Leave a Reply
You must be logged in to post a comment.