Posted By Stephen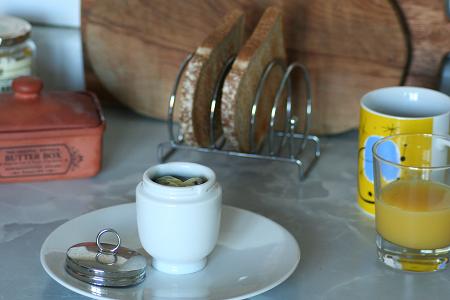 For my recent birthday, one of the many, many presents that I received from Kerri was an egg coddler. I had never used one before and used it for the first time on my birthday. Now, a week later, I tried it again and added mushrooms, spinach and cheese to my egg. It was really tasty, but tasted more of mushrooms, spinach and cheese than egg. I should rethink the ratios next time should I decide that it needs to be more breakfasty.
No Comments! Be The First!
Leave a Reply
You must be logged in to post a comment.