Posted By Kerri
For breakfast this morning, Stephen had a fried egg with the leftover mashed potatoes and curly kale from last night. He fried the mashed potatoes, so they were a sort of bubble and squeak.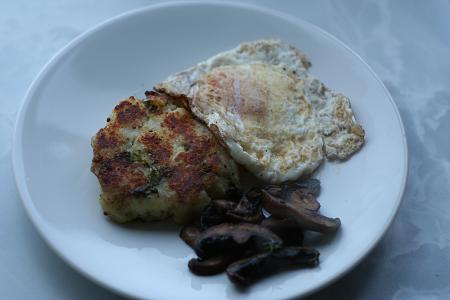 No Comments! Be The First!
Leave a Reply
You must be logged in to post a comment.