Posted By Kerri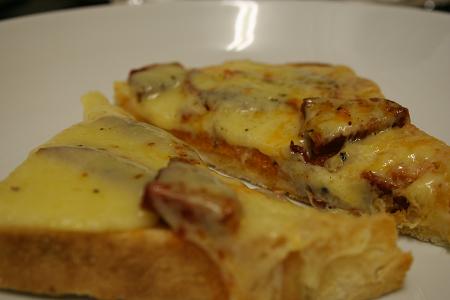 After a very boring evening of ironing and packing away my summer clothes, there wasn't much time left for cooking so, I made my very special cheese on toast. Organic white bread (unsliced so I can get just the right thickness) toasted, spread with a small amount of tomato pesto, topped with chorizo, mature cheddar cheese and black pepper; then grilled until the cheese has melted and browned slightly. It is perfect.
I think I've tried every frozen and fresh pizza the supermarkets have to offer and nothing comes close to this. It takes less than five minutes to prepare, is made from store-cupboard ingredients, and always tastes brilliant. I would eat it every week if I could.
And I managed to change the settings on the camera without Stephen's assistance :proud:
G
No Comments! Be The First!
Leave a Reply
You must be logged in to post a comment.