Posted By Kerri
Thursday is vegetable-box delivery day, which means Wednesday is inevitably using-up-last-week's-vegetables day. Tonight, we had a surplus of curly kale (we have courgettes and spinach too but let's not talk about that) so we combined that, with Stephen's birthday chorizo, some cream, onions and salt and pepper.
It was good, quite similar to the Cabbage and Chorizo we had the other day actually.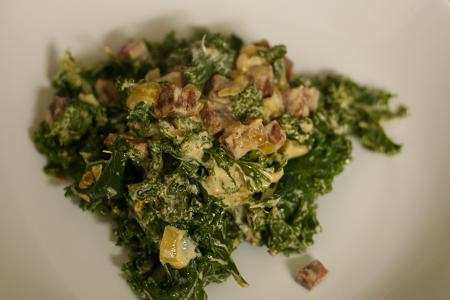 No Comments! Be The First!
Leave a Reply
You must be logged in to post a comment.