Posted By Stephen
I have a weakness for mash. Especially mustardy, buttery mash. So I am quite happy to have it with almost anything. Kerri was out yesterday evening, so I had steak with mustardy, buttery mash. The mash was really good. The steak was average; I should have been more selective when buying it and should also have paid more attention to it while it was cooking rather than spending all my time preparing the mash.
I put a bit of Blacksticks Blue cheese on top of it, which went well. In the background of the picture are mushroom ketchup (one of the finest sauces known to man) and Harvey's sauce (okay, but too heavy on the molasses for my liking). I added splashes of these to slices of steak.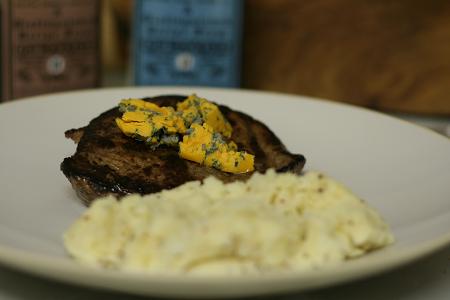 No Comments! Be The First!
Leave a Reply
You must be logged in to post a comment.