Posted By Kerri
Tonight, I attemped to cook roasted sweet potato, roasted Jerusalem artichokes and chorizo. I washed the vegetables, peeled them, steamed them and put them into the oven to roast….then promptly forgot about them while I was making casserole for tomorrow night's dinner. By the time I remembered them, they were stuck and dried out and beyond rescuing.
So, instead, I had the chorizo that was supposed to go with the sweet potato and artichokes, some hummus with celery and breadsticks and a consolotary beer. It wasn't the gastronomic delight I was hoping for, but it filled a hole and, on the plus side, tomorrow night's casserole smells brilliant (and Stephen isn't home to catch me "testing it for seasoning") 🙂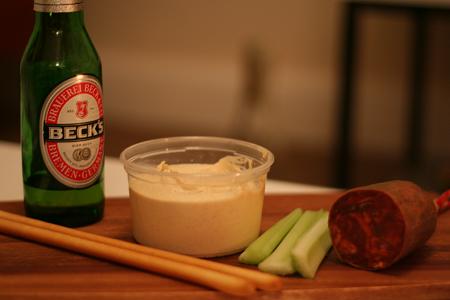 No Comments! Be The First!
Leave a Reply
You must be logged in to post a comment.