Posted By Kerri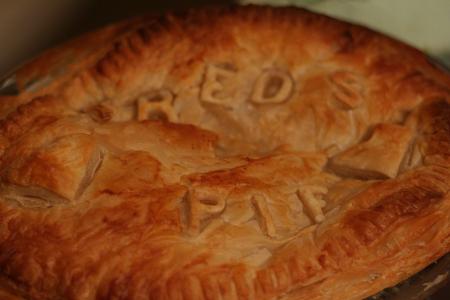 Kerri was at home today and when I got back from work she had cooked a pie. Not just any pie, it said "Stephen's Pie" in letters on the crust. It was brilliant. And not only did it look brilliant, it tasted brilliant too. Because I'm nice, I let Kerri have some of my pie. It was a chicken, leek and mushroom pie. We ate it with mustardy mash, winter greens and brocolli. And some gravy that I'd made, but I didn't need much of it as the pie was so good.
No Comments! Be The First!
Leave a Reply
You must be logged in to post a comment.