Posted By Kerri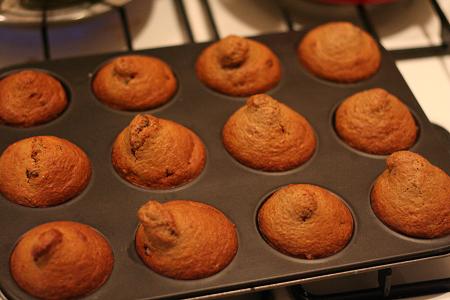 I made bran and raisin muffins for breakfast on new year's day. The recipe, given to me by Stephen's mum, said two and a half cups of sugar which sounded a lot so I left some out. The result? Needed more sugar. And maybe some cinnamon.
I think I also need one of those (red) silicone muffin trays because these are more fairy cake than muffin.
The cool thing about this recipe is that the mixture can be kept in the fridge for 30 days. Which gives me 30 days to hunt down a muffin tray 🙂
No Comments! Be The First!
Leave a Reply
You must be logged in to post a comment.