Posted By Stephen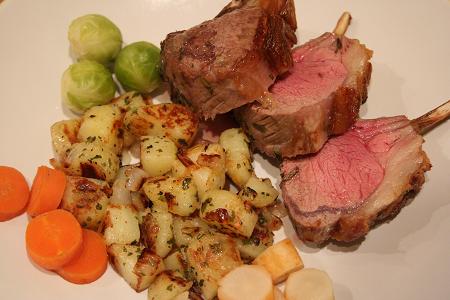 Mmmm rack of lamb. Served with sauteed potatoes and a selection of vegetables – brussels sprouts, carrots and salsify. It's the first time I've had salsify; not quite sure what to make of it. The lamb and potatoes were good.
No Comments! Be The First!
Leave a Reply
You must be logged in to post a comment.