Posted By Stephen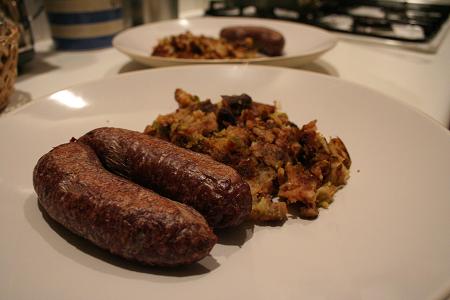 I got home from work (and pub) a bit late today and Kerri had cooked some venison and red wine sausages. She had also made bubble and squeak. The aroma when I arrived home was really brilliant. The sausages were tasty but had dried out a little; maybe they would be good in sausage casserole?
F
No Comments! Be The First!
Leave a Reply
You must be logged in to post a comment.