Posted By Stephen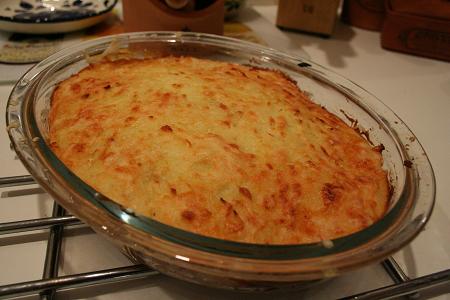 Mmmmm cottage pie. Kerri assembled this yesterday and we baked it tonight. It was made with really good mince from our butcher, which had a wonderful texture and taste. We had it with some vegetables – brussels sprouts, carrots and peas. Also some gravy that I'd made which wasn't that great – luckily we didn't really need it.
No Comments! Be The First!
Leave a Reply
You must be logged in to post a comment.