Posted By Kerri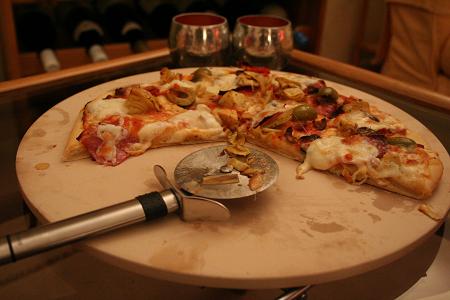 We'd planned to make pizza on Friday night, but went to the pub instead. So, we made it on Saturday night instead. We used our normal dough recipe but, this time it was a bit doughier. Not sure why.
We topped it with the cheat's Waitrose bruschetta topping, some really peppery salami, some artichokes and some olives and ate it on our laps while watching a DVD. It was good but next time we're going to vary the toppings – roasted peppers and onions and maybe some tuna (for Stephen).
G
No Comments! Be The First!
Leave a Reply
You must be logged in to post a comment.