Posted By Kerri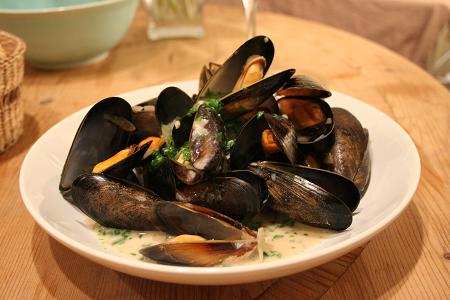 We've been meaning to make this for ages but, for some reason, haven't got round to it. I'm glad we finally did though because it was really tasty and so simple.
Fry onions (or shallots) in some butter, add the mussels with some wine and garlic. Cook for about four minutes.
Remove mussels, turn up the heat and reduce the liquid, add cream and parsley, serve with crusty bread.
G
No Comments! Be The First!
Leave a Reply
You must be logged in to post a comment.