Posted By Kerri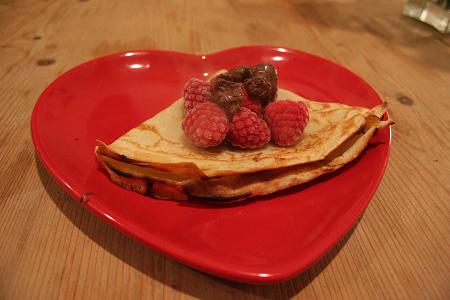 Wow, two food festivals in one week! Tonight, we made pancakes. Stephen had a variety, one with leftover meatballs, one with lemon and sugar and this one, that I made for him. Chocolate spread with raspberries. I thought of it too late though so the raspberries were still frozen. This would have been ok if the chocolate spread had been hot. But it was cold. It looks pretty though.
No Comments! Be The First!
Leave a Reply
You must be logged in to post a comment.