Posted By Kerri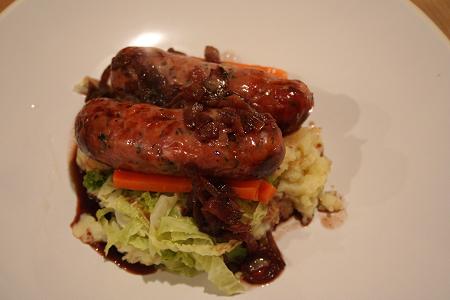 Tonight, we had planned to make beef stroganoff but when we came to cook it we found the beef wasn't in good shape. So, we made a quick dash to the deli to find something else. Our choices were fairly limited so we resorted to sausages. And boy am I glad we did. They were really tasty, fat and juicy and nicely browned on the outside. We served them with mashed potatoes, steamed cabbage and carrots and some of Stephen's extra-special onion gravy.
This is Stephen's plate, obviously. Mine was all nicely arranged with nothing bumping into each other 🙂
G
No Comments! Be The First!
Leave a Reply
You must be logged in to post a comment.